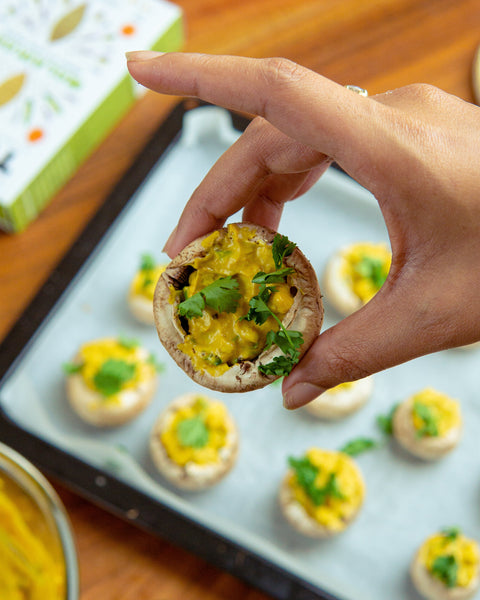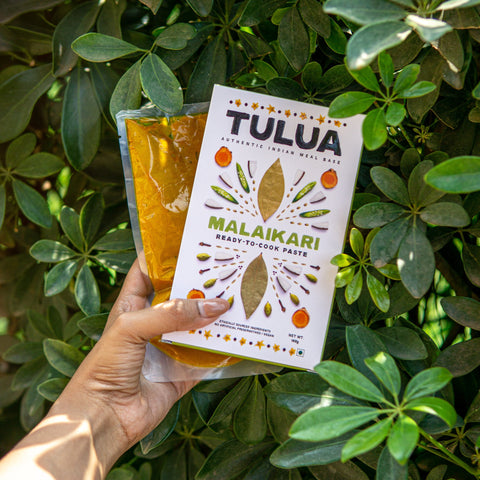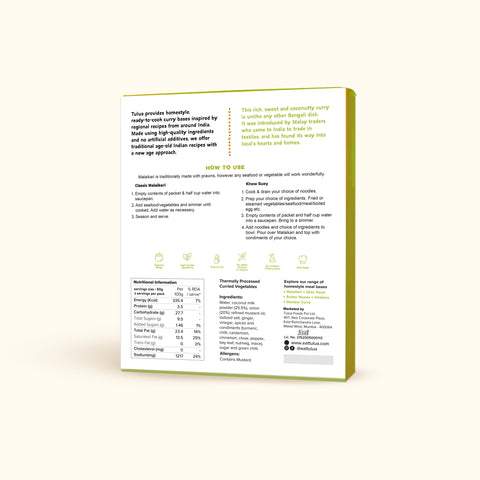 Ready to Cook Paste · 100% Vegetarian
Malaikari · Vegan · 80g
- Save 5% on Pack Of 2
- Save 10% on Pack Of 3
- Free Shipping on prepaid orders
- 10% OFF on orders over Rs 600/-
This rich, creamy and fragrant curry is unlike any other Bengali dish.
It was introduced by Malay traders who came into India to trade in textiles and has found it's way into local's hearts and homes.
Flavour Profile:
- Coconutty and Comforting
Each recipe has been created to be extremely versatile, with numerous applications. Use our classic homestyle recipe and hone your inner chef skills.
Recipes with Malaikari:
- Chingri (Prawn) Malaikari Curry
- Chicken Curry
- Veg/NV Khow Suey
- Chickpeas and Potato Curry
- Steamed Fish
- Seafood Curry
Ethically Sourced Ingredients.
Vegan | No added colours | No artificial preservatives

12 month shelf life.
Free Delivery on orders over ₹500/-
Nutritional information