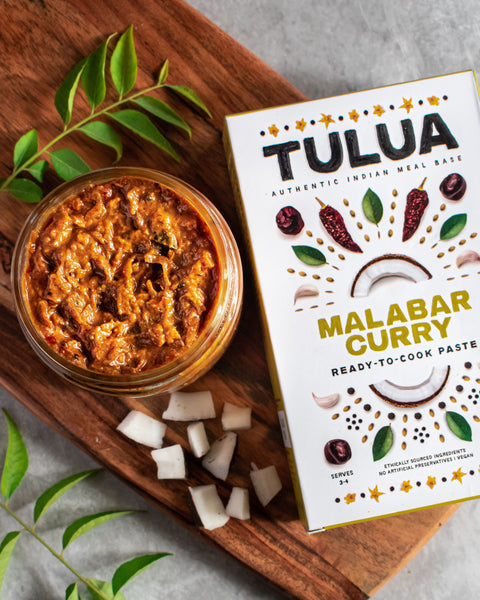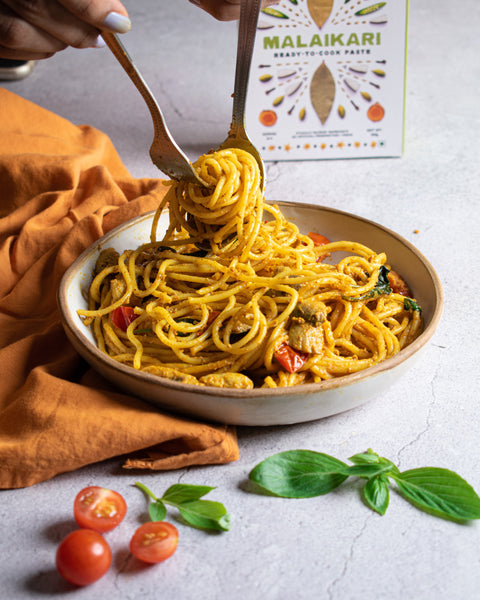 Ready to Cook Paste · 100% Vegetarian
Vegan Combo
Rs. 405.00
Rs. 450.00
you save Rs. 45.00
- Free Shipping on prepaid orders
- 10% OFF on orders over Rs 600/-
Take a culinary trip across India with our vegan combo pack.
This pack contains:
1 x Malabar Curry from Kerala (Vegan)
1 x Vindaloo from Goa (Vegan)
1 x Malaikari from Bengal (Vegan)


Each recipe has been created to be extremely versatile with numerous applications. Check out our 
recipes 
section to browse through a range of interesting dishes you can create using Tulua bases.